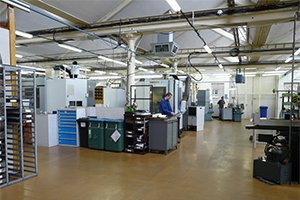 The entrepreneurial strategy of the firm consists in providing the customers and the own mother firm with direct participation and co-operation in design and construction of parts and semi-products, further construction of injection moulds or cutting or forming tools, their complete manufacturing, making samples and in co-operation with the company ALEMA Lanskroun Inc. even in production of metal parts and mouldings. According to your wish we will finalize and pack up the precision mouldings produced in our moulds used with high quality injection moulding machines.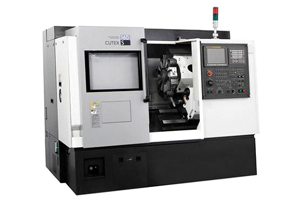 In order to meet the ever-increasing requirements of our customers, both in terms of quality and capacity, we have recently carried out the modernization of our machine pool in all manufacturing centres. Within the framework of our tool shop, CNC centrum Cutex 160, a horizontal machining centre, has been installed, which guarantees high rigidity and accuracy in high-speed machining operations with the time of the revolver mechanism rotations of 15 seconds per step and the table feed rate at 36 mm per minute; this minimises the idle time between individual cutting operations. Furthermore, the centre is equipped with a high-precision chuck suitable for precision machining under any conditions and for a wide range of options for improving the machine properties in terms of quicker and precise machining operations. In addition, the machine makes possible of drilling and milling by driven instruments both in axial and radial directions.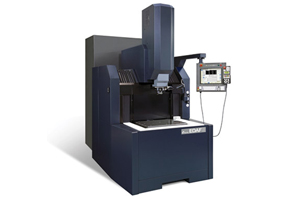 The newest acquisition for our tool shop is EDAF3 / SINKER EDM, the equipment supplied by MAKINO, a Japanese manufacturer, which is characterised by a new mechanical structure for cavitation spark-erosion machining intended for higher strength and lower heat distortions, e.g. especially during unmanned sinking operations lasting for many hours. In addition, the machine is equipped with an improved servo system with a quicker response to signals generated by the spark monitoring system.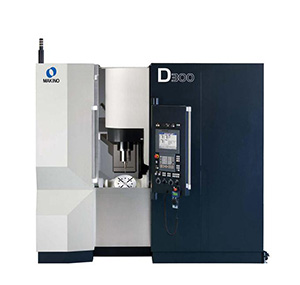 Vertical Machining Center MAKINO D300 Excellent operability, aqccuracy, rigidity and speed. The D300 is flexible to serve a wide range of applications: precision parts production for automobile, semiconductor, medical, optics and proto­type applications at premium job shops; and plastic moulding, die casting and forging at die- and mould-makers. The biggest benefit the D300 has to offer in usability terms is easy access to the workpiece. The light and generously designed operator door operator ensures easy loading, the close proximity of the operator to the table and spindle ease of operation. Easy access to the workpiece is guaranteed by the compact design of the table and the spindle, which reduces the risk of collision.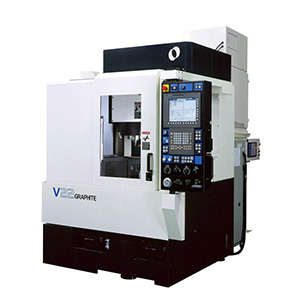 Vertical Machining Center MAKINO V22 Graphite The V22 GRAPHITE is a compact vertical machining center that meets today's rigorous requirements for high-accuracy machining. It is ideal for making high-accuracy graphite electrodes which is used for machining the small molds of mobile phone, digital camera components, IC molds, connectors and engineering plastics.
We are looking forward to your visit and your inquiries.